Faculty Updates

Project RAINBOW
15 Oct 2020
Project RAINBOW (Realizing Aspirations, Interests and Brilliance of young Women) 50 Hrs. Train the Trainer Program for RAINBOW Centre Staff: Learning is On!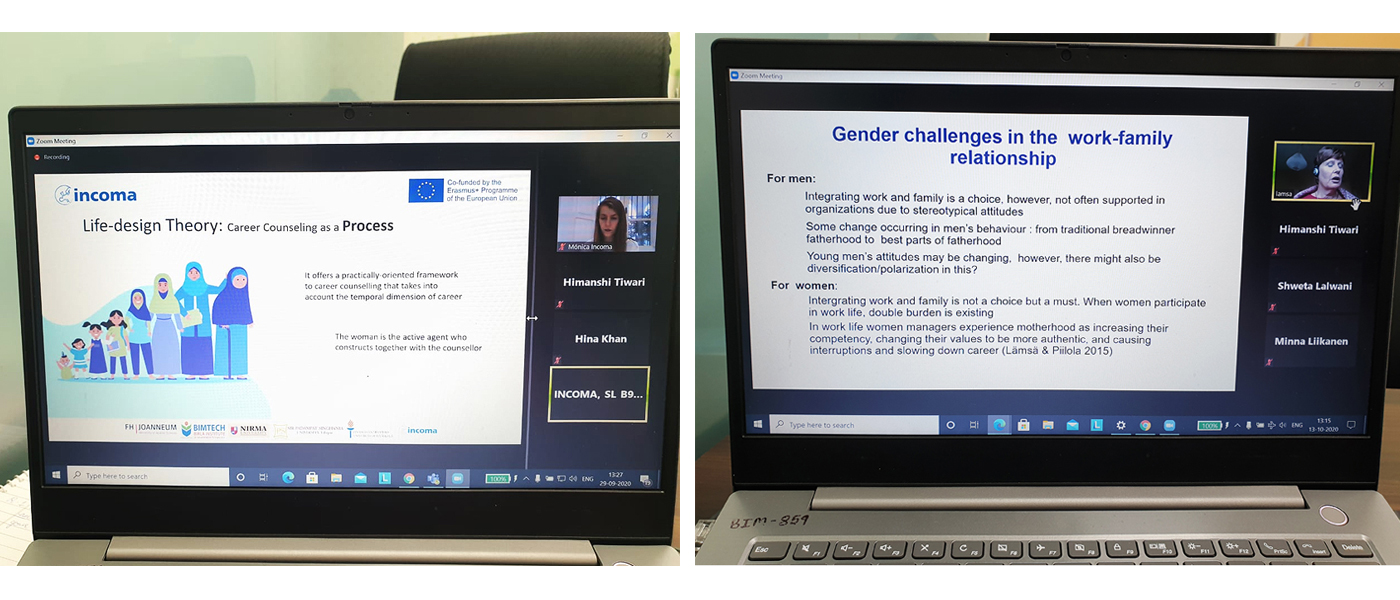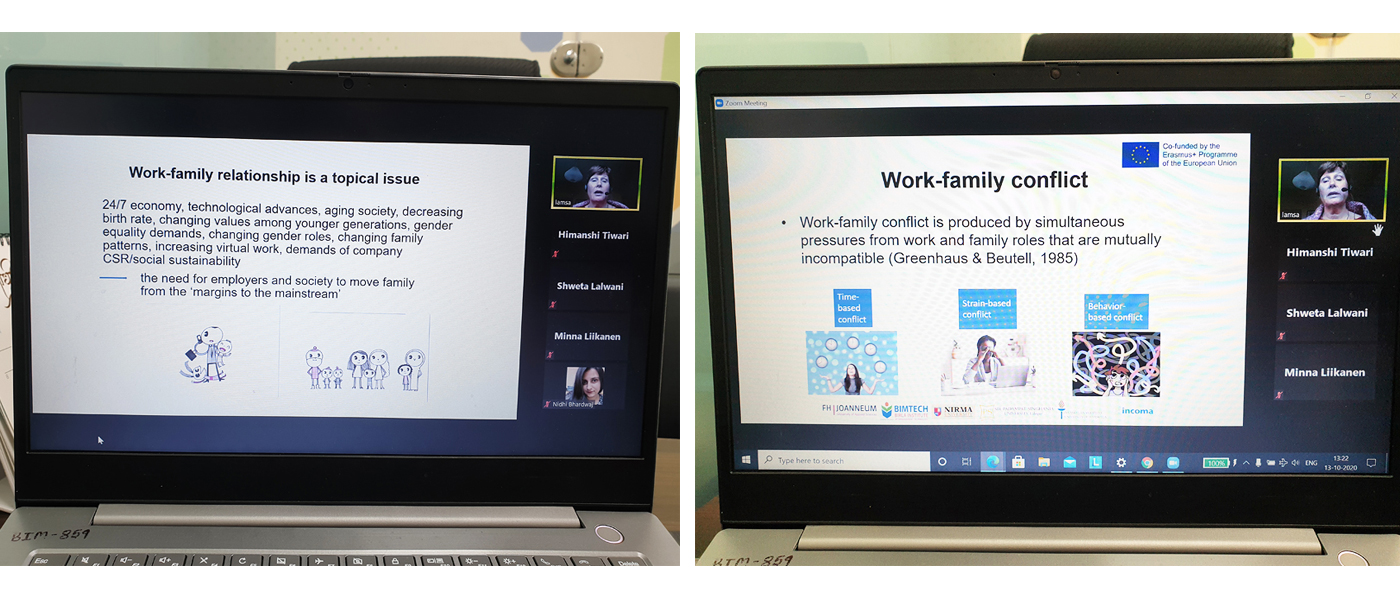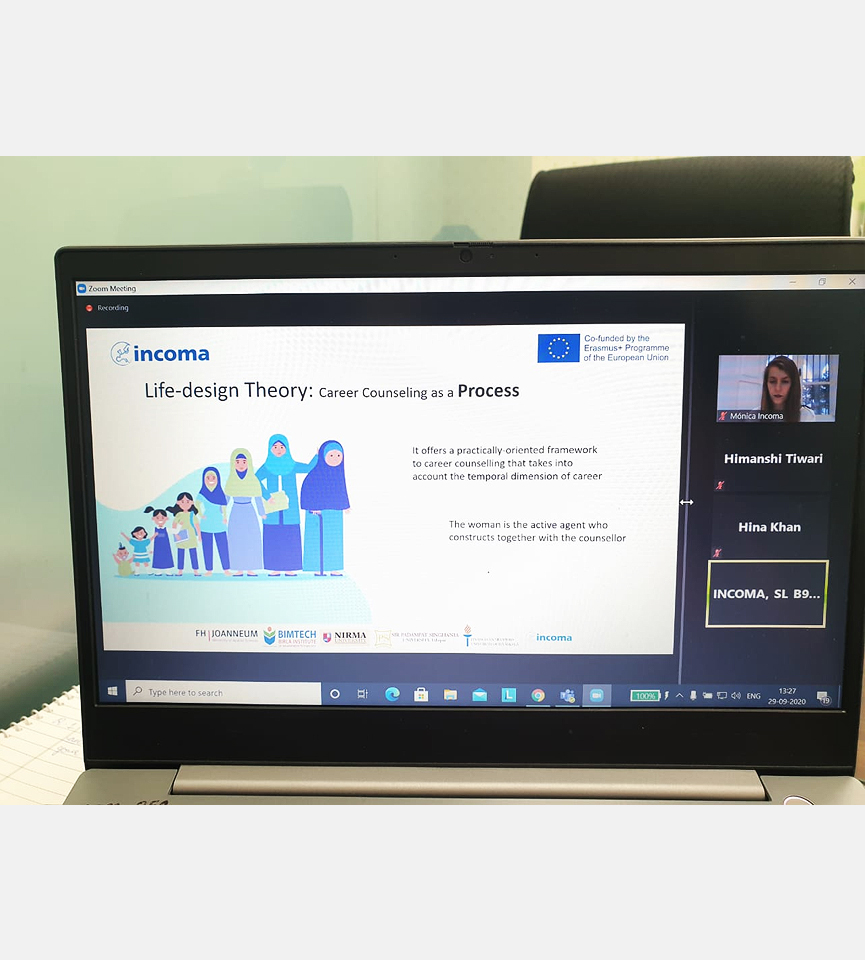 The multi country project envisioned by BIMTECH, named Project RAINBOW, involving three Institutes of high repute like, FH Joanneum Austria, University of Jyvaskyla Finland and INCOMA Spain along with two Indian Universities; NIRMA University Gujarat and SPSU Udaipur, has started coming up with sound deliverables. 'RAINBOW Centre for Women Career Counselling & Guidance' for capacity building and counselling of university female students, alumni and industry workforce as well as other social groups, officially launched on the eve of International Women Day on March 6th 2020, at our Greater Noida campus, recently completed a 50 hrs long, Train the Trainer Program for its staff along with the staff of SPSU, Udaipur & IMNU, NIRMA University, Ahmedabad.
15 RAINBOW Centre staff of all three partner have undergone a rigorous capacity building exercise from August to October 2020. From BIMTECH, Ms. Rupali Singh (Sr. Manager- Centre for International Business and Policy & Diploma in Foreign Trade), Ms. Meenaskshi Bhat (Sr.Manager – Centre for Business Management), Ms. Sangeeta Safaya (Manager – Admissions), Ms. Madhavi Sharma (Manager – Alumni Relations & Centre for Faculty Development) and Ms. Nidhi Bharadwaj Batra (Manager – Centre for Corporate Relations), attended these online training and got themselves updated on various activities and plan for sustainable existence of RAINBOW Centre at BIMTECH.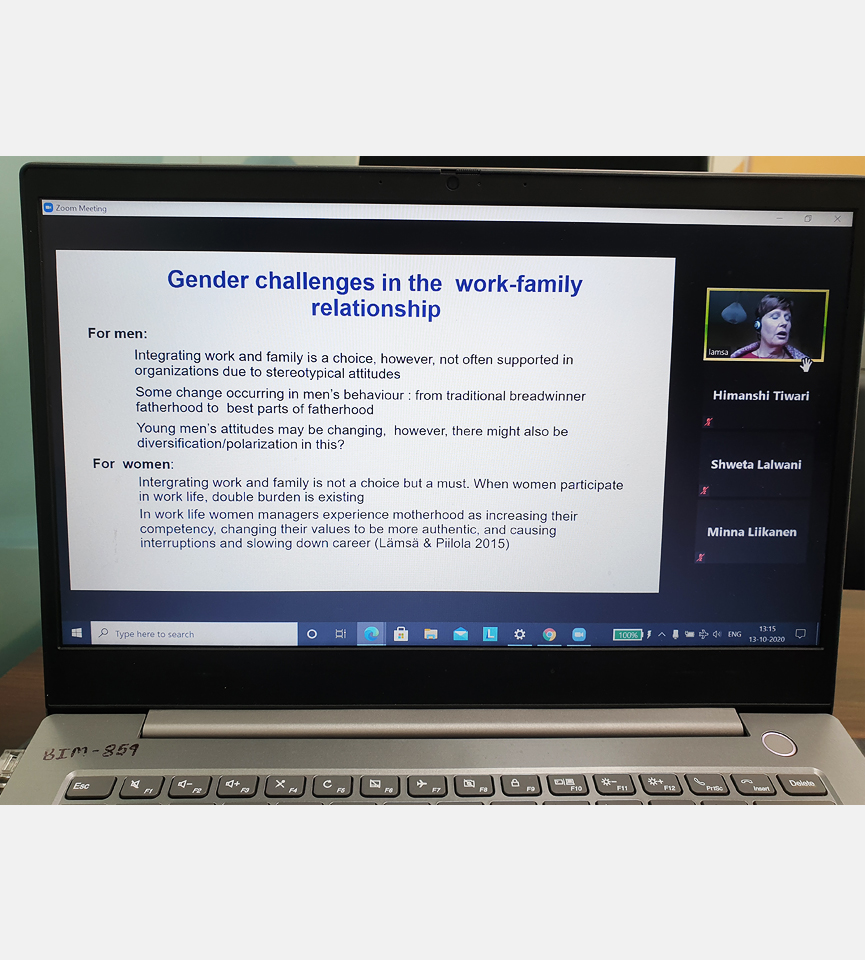 First 16-17 hrs of training were delivered from 5 – 8. August, 2020 in close coordination between IMNU, Nirma University Ahmedabad; India and FH JOANNEUM; Austria as EU partner. This training aimed at creating an understanding of issues like, Framework mapping for the Rainbow centres, Centre strategic mission and vision planning, Need assessment of the student body, Connecting with student associations, Building and connecting the Alumni Network. The content-based topics were, Key concepts, Rainbow Research Results, Presenting and sharing good practices of supporting female academics careers.
Next 16-17 hrs, were delivered from September 28th to October 1st 2020 by INCOMA, Spain as EU partner in coordination with BIMTECH, INDIA. It aimed at Planning the framework for quality management of the centres, Sustainability of the Rainbow Centre and Developing capacity building packages of the centre. Content-based topics included, Quality management strategy to ensure the compliance with the objectives of the centres, Definition of quality indicators and tools, Monitoring of the Centres, Sustainability for the continuation of the RAINBOW Centres after the lifetime of the project, Strategies to sustain the outcomes of the project (RAINBOW Centres), Funding opportunities: identification, preparation and project management, Developing capacity building packages for staff members of the centres, Skills assessment, Talent management and Promotion of entrepreneurship.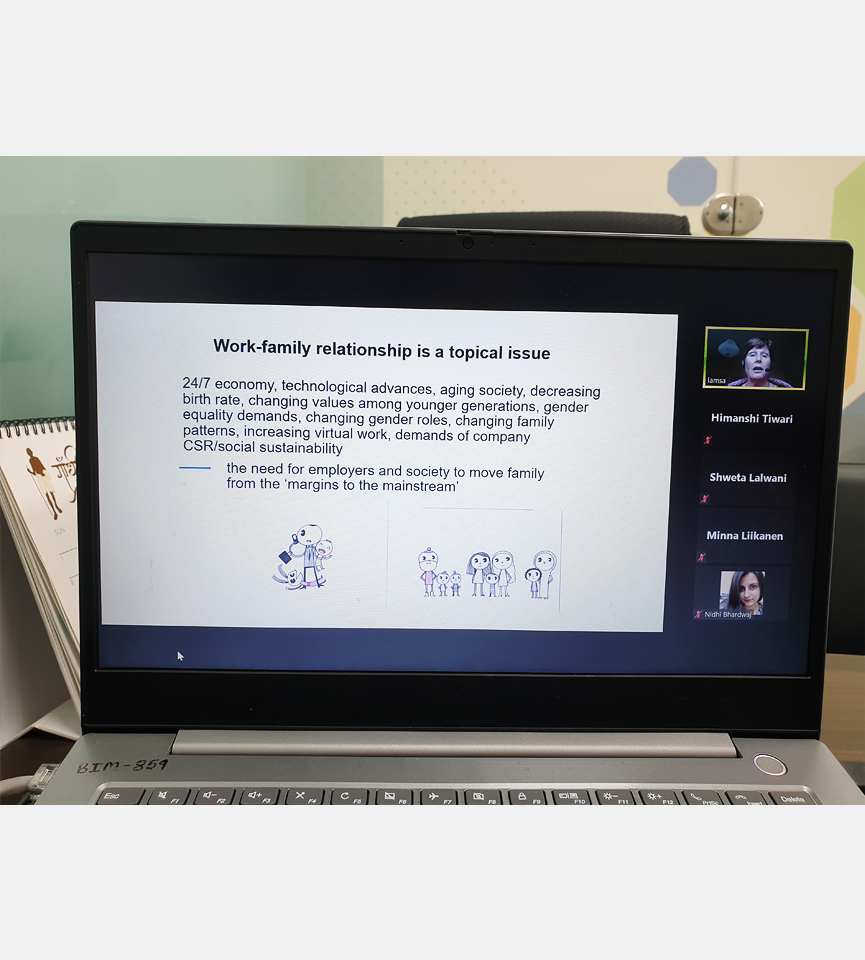 III Training of 16 hrs was conducted from 12-15 October, 2020, in coordination between SPSU Udaipur and University of Jyväskylä, School of Business and Economics (JSBE), Finland. It aimed at Developing business planning (short term, mid term, long term), Planning and making decisions concerning the financial issues and sustainability of the Centres. Planning and making decisions concerning the Rainbow Centre: organisational structure and human resources; mobilisation of the resources and follow up projects, Planning the Centre's networking and dissemination management. Content-based topics included Mentoring programmes inside university and with working life representatives, Student Life – counselling in the course of studies, Organising equality work in universities, Understanding the idea and application of gender in career counselling, Gender as a factor, Women's specific experiences, Doing/undoing gender, Challenges of integrating work and family, Work-family relationship and its forms and Family-friendly workplaces.
Trainers like Prof. Rupert Beinhauer from FHJ Austria, Candela Valcárcel, Erica Romero, Monica Muriel and Juan Guerrero from INCOMA, Spain, Anna-Maija Lämsä; Minna Liikanen and Tommi Auvinen, from JSBE, JYU, Finland conducted all the sessions in an interactive and participative manner. Each day ended with a presentation from the staff of three Indian Partner Institutions on engaging exercises and assignments. Dr. Rahul Singh (Mentor) and Dr. Himanshi Tiwari, (Head) RAINBOW Centre at BIMTECH acted as facilitators and were deeply involved in planning and execution of this 50 hrs online capacity building intervention. We believe that, "Well planned is half done" and are hopeful for realistic transfer of these trainings into establishing and running an effective women career counselling centre at BIMTECH.