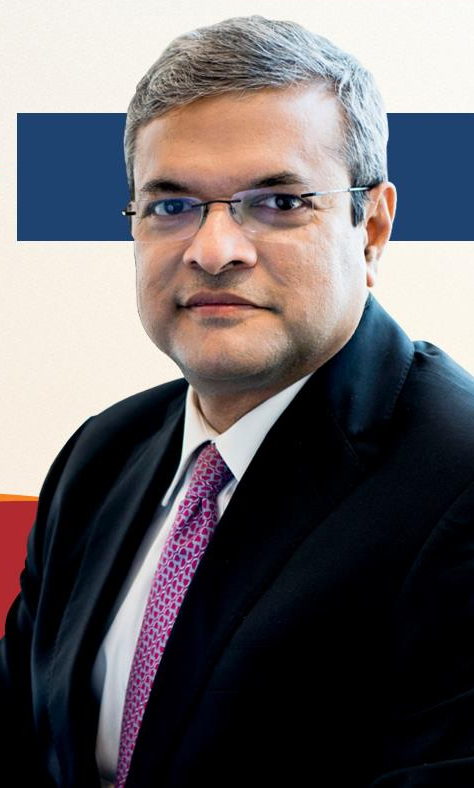 As an organization If you believe in digitization, you have to ramp it up, or else you miss the bus –
India is likely to have K-Shape recovery – Bhargav Dasgupta.

Birla Institute of Management Technology (BIMTECH) held its 2nd session of "Leadership Talks from the Top" on the topic of "Reimagining Insurance Industry Post COVID19" by Mr. Bhargav Das Gupta, visionary MD, and CEO of ICICI Lombard General Insurance Company Ltd, India largest non-life private insurer on 31st October 2020.
Prof. Saloni Sinha, the event anchor welcomed Mr. Das Gupta along with other stalwarts from the insurance industry who attended the event namely, Mr. BD Banerjee, former Chairman, The Oriental Insurance Co Ltd, and former Insurance Ombudsman, Mumbai. Mr. Arun Agarwal former Managing Director with MS Cholamandalam General Insurance Co. Ltd and currently on the Board of Kotak Mahindra General Insurance as an Independent Director. Mr. K. K. Mishra, former chief executive officer of Tata AIG General Insurance Co Ltd and currently on the Board of Navi General Insurance. Mr. Nilesh Sathe Former member-Life insurance at IRDAI. Mr. Sakate Khaitan, Senior Partner-Khaitan Legal Associates, and Member- Board of Governors-BIMTECH graced the event with his presence.
Dr. Harivansh Chaturvedi, Director, BIMTECH delivered the welcome address at the event. He shared the distinguished career journey of Mr. Bhargav Das Gupta with the audience especially his role in setting and shaping up the International Banking Group of ICICI globally which was taught as a case study at Harvard Business School. Dr. Harivansh Chaturvedi shared the vision of the institute to develop its students as ethical leaders with an entrepreneurial mindset and a global outlook. He exhorted young students to take a leaf out of the career of Mr. Dasgupta to orient themselves to realize a broader vision in days to come.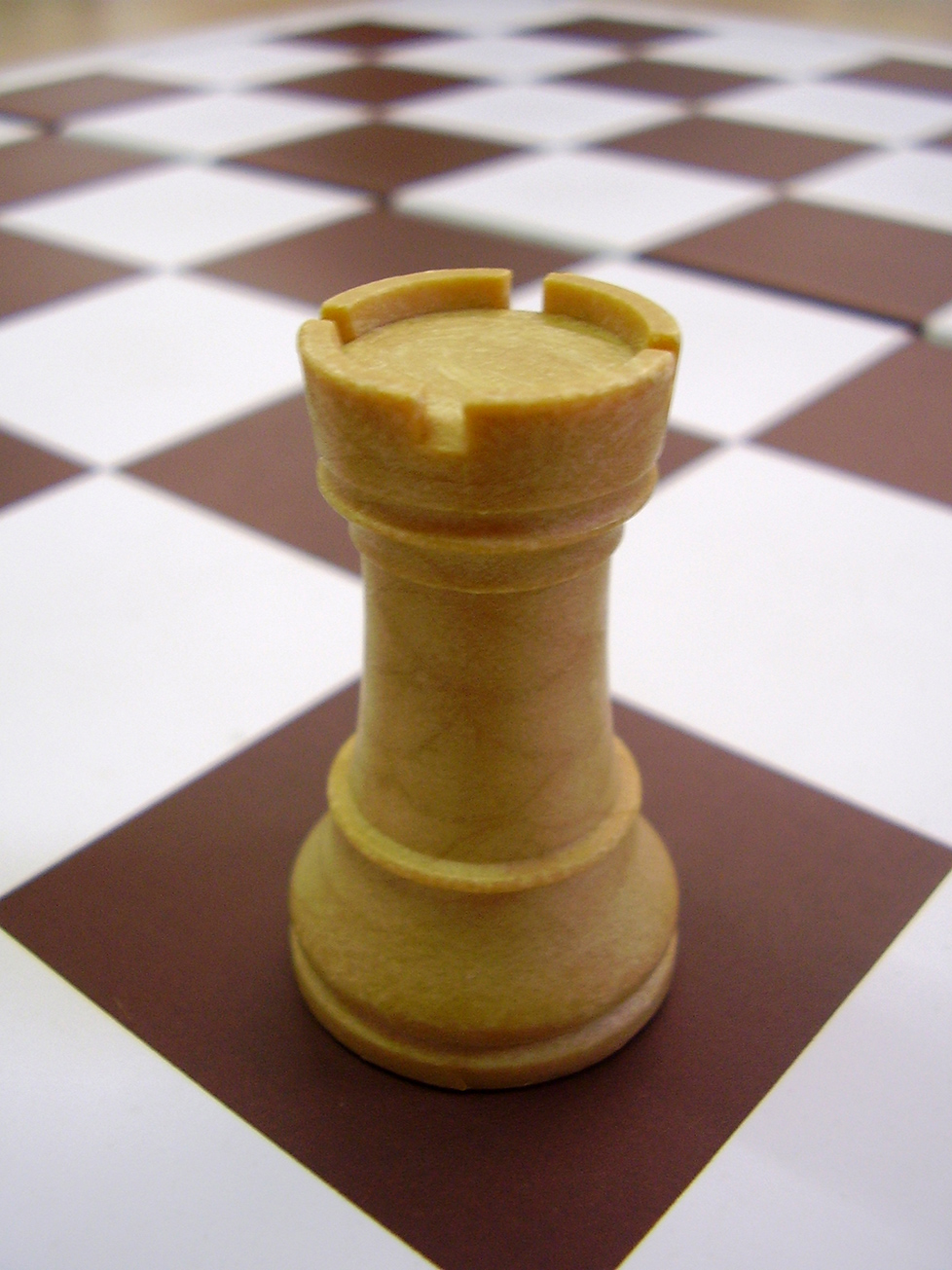 Mr. Bhargav Das Gupta was introduced on the occasion by Vidisha Singhal, an alumna of 2010-12, batch of BIMTECH and currently working as Assistant Vice President (AVP) –Reinsurance with ICICI Lombard General Insurance Company Ltd. She maintained that under the exemplary leadership of Mr. Dasgupta, the company had been blossoming leaps and bounds – the tipping point being the successful listing of its Initial Public Offering (IPO)
Mr. Bhargav Das Gupta initiated his address by stating that the pandemic was the greatest human tragedy and has affected humanity and the economy seriously The current pandemic apart from affecting the health of common people and had significantly affected the economy. The world was debating whether the economy would have a V-shaped sharp recovery, U Shaped time-bound recovery, or L shaped flat recovery. He felt it would be a K-shaped recovery where some sectors of the economy would see a sharp recovery and other sectors would have a slow recovery. According to him, the current pandemic was a" transformational event at civilizational level". The world post-pandemic will witness a change in geopolitics as well as the emergence of a new world order along with technological changes. He being part of the insurance sector was interested in seeing what it did to the insurance industry.
Mr. Dasgupta went further and outlined the various effects the pandemic had on corporate and individual consumers. Firstly, the awareness levels and need for insurance especially for life and health insurance had increased among consumers. Secondly, the expectations of the consumers in the manner they consume insurance were towards receiving insurance in a digitized and contactless manner. Thirdly, Consumers want insurers to act as trusted advisors providing them with useful pieces of advice e.g. on the wellness aspect to prevent sickness. Fourthly, new product constructs were involving with changed expectations of customers like customers seeking OPD (Out Patient) cover, reimbursement of expenses for pharmacy and diagnostic bills apart from the traditional IPD (In-Patient) cover in health insurance. Fifthly, the Indian consumers were willing to share their data with the health insurers provided the insurer provided him appropriate wellness solutions in return. Sixthly, he felt that the demand for retail cyber risk coverage products would increase due to a large workforce working from home and the organizations would want them to take home insurance cover as they carried corporate assets with them while working from home. Lastly, he felt for corporate customers the post covid scenario, had made them look at non-damage Business Interruption covers which were not offered in India. The SME sector could opt for pandemic risk covers in the future. There was a need to build pandemic risk pools to build resilience in this sector.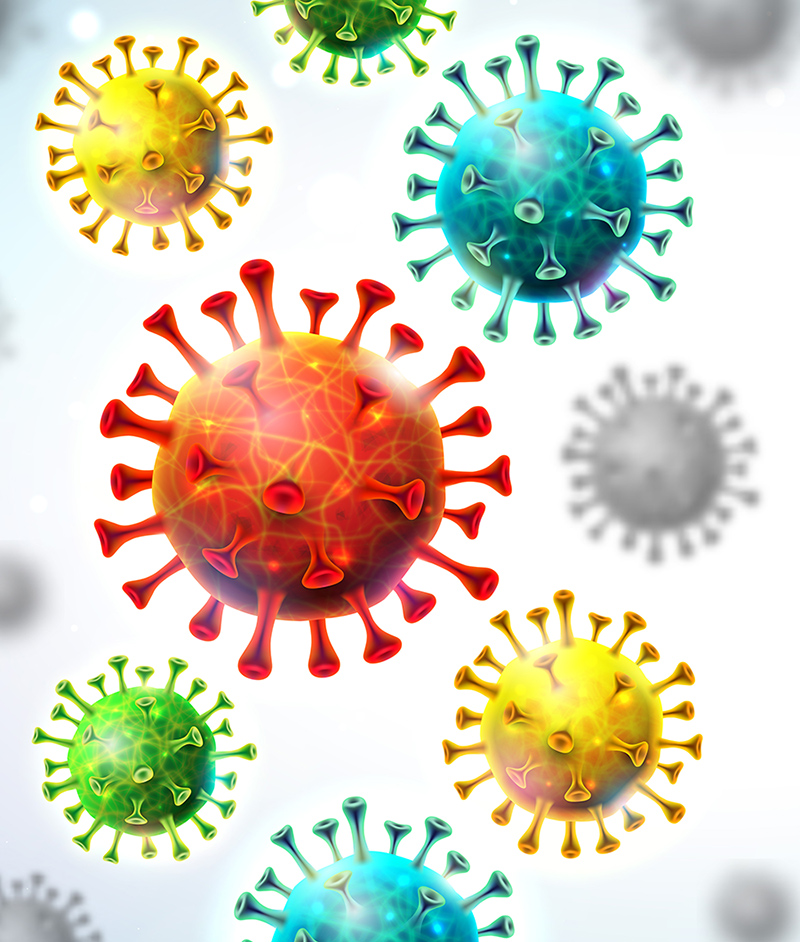 As far as impact on insurers was concerned he enumerated trends and imperative actions to be pursued by insurers in a post Covid world. Firstly, all organizations including insurers needed to be more digitized, connected, and agile due to the emergence of a new work-from-home workforce. Organizations have to transform internal processes to meet the challenges of this new environment. Secondly, digitization did not mean selling policies digitally but encompassed having a digital approach right from sourcing policies to settling claims digitally to survive and grow in this new environment. Thirdly, he felt all customers will not make use of digital channels for buying insurance but a few. As many customers still like the interaction with a Bank/Broker/Agent who offers them advice before purchase. The important thing was these channels should also deliver the product using digital processes. A hybrid channel approach of reaching out to customers would work best for insurers. Technologies like IoT (Internet of things), Telematics, and RPA (Robotic Process Automation) were leading to increasing better risk management capabilities for insurers. Lastly, he felt insurers need to be cautious and sensitive in a post covid world. This was time to cut down unnecessary costs and optimize resources.
Mr. Das Gupta closed his address by saying the pandemic was a wake-up call to the entire world not only for the insurance sector. This was a time to move from shareholder capitalism to stakeholder capitalism. Shareholders were important for any organization but good organizations would look at the interests of all stakeholders including consumers, employees, and society at large, and take all positive actions for the society as well apart from only looking at enhancing shareholder wealth in a post covid world.
Thereafter, the floor was opened for the Q & A session with Prof.(Dr) Abhijit K. Chattoraj, Chartered Insurer & Professor & Chairperson-PGDM-Insurance Business Management Programme acting as a moderator. The Q & A session had active participation from the audience all over the world putting their questions which were answered by Mr. Dasgupta.
To a pointed query by Prof. Chattoraj as to which role among the various roles assumed by him like a leading banker, life insurer, and finally the general insurer, he likes the most, Mr. Dasgupta candidly maintained that his first love remains banking as this was his first job. "But the fact that I stayed with Non –life insurance for close to eleven years is a testimony to my liking about general insurance. All I can say is that it is very fascinating to work with the general insurance industry as there is so much to learn. I can remind your students that within the BFSI sector, general insurance offers the engineering graduates, in particular, the opportunity to leverage their technical knowledge to a great extent" Quipped Mr. Dasgupta.
"We started preparation way ahead of other companies looking at the Europe experience. Even before the lockdown, we had many things in place and also started equipping our employees digitally. We already had a digital platform to source policies. 90 percent of policies in the customized SME segment were issued digitally. We settled all claims on virtual platforms. As an organization If you believe in digitization, you have to ramp it up or else you miss the bus" Elaborated Mr. Dasgupta to another question on digital preparation posed by Prof.( Dr. )Abhijit K. Chattoraj,.
The event concluded with a vote of thanks proposed to all involved in the successful conduct of the event by Prof. Pratik Priyadarshi.